Chef Andy Allen is a popular TV Presenter and a food critic in Australia, who has been judging MasterChef Australia since 2020 and will be joining the British Celebrity chef – Jamie Oliver, Malaysian-Australian Cook & Artist – Poh Ling Yeow, Food critic & journalist – Sofia Levin, and Celebrity French Chef – Jean-Christophe Novelli in the upcoming season of MasterChef Australia 2024.
How would you describe your collaboration with Fabelle
chocolates
?
It was such a pleasure for me to finally come to India and collaborate with Fabelle; a brand that has become famous for its standards in the world of chocolate with its innovative creations. From the world's most expensive chocolate to the finest chocolate, the team at Fabelle has really mastered the art of chocolate making. For Fabelle One Earth, I worked closely with the talented Fabelle Master Chocolatiers to hand-pick ingredients—especially the Australian macadamia nut—that best captured the flavours and traditions of these ten nations. They taught me so much too! Our goal was to create a unique story for each truffle through its flavour combinations and texture, and I believe we've achieved that.
Tell us about this limited-edition collection.
The limited edition of One Earth Collection comprises of 10 unique truffles, each of which truly represents the essence of the rich and diverse flavours of nations from across the world – Afghanistan, Australia, Bangladesh, England, India, New Zealand, Netherlands, Pakistan, Sri Lanka and South Africa.
ALSO READ:
5 Easy ways to make Chocolate drink healthy
Are you a fan of white or dark chocolate?
I would say I prefer dark chocolate more, but my preference often depends on the specific dish or dessert I'm creating. Dark chocolate's intense flavour can add depth to many dishes, while the sweetness of white chocolate can work well in others.
What do you think about the flavoured chocolates?
Flavoured chocolates can be a fantastic addition to the culinary world. They provide endless opportunities to play with unique taste combinations and textures, allowing for creativity in the kitchen.
Experimenting with chocolates, what's your take on that?
Experimenting with chocolates is an exciting journey for any chef. It allows me to push the boundaries of traditional Flavors and textures, creating new and innovative chocolate-based dishes that can surprise and delight diners.
An Indian dish that you would like to make using chocolates?
I think chocolate fits best as a dessert after you've eaten a delicious curry dish. The spices and savoury nature of the curry can be offset and mellowed by a melt-in-your-mouth chocolate moment, with something from Fabelle, of course!
ALSO READ: 7 side effects of consuming too many almonds in winter
5 foods that you can't do without?
While there are so many amazing foods out there, five that I can't do without would be Pasta, Ice-cream (especially on gloomy days), Fish Tacos, a well-prepared Steak, and a classic Caesar Salad.
Have you tried Indian cuisine? Which dish do you like to eat the most?
Dal Bukhara, I absolutely love it! From the texture to taste, it is hands down one of the best dal dishes I have ever tasted. And I had never tried it before I came to India!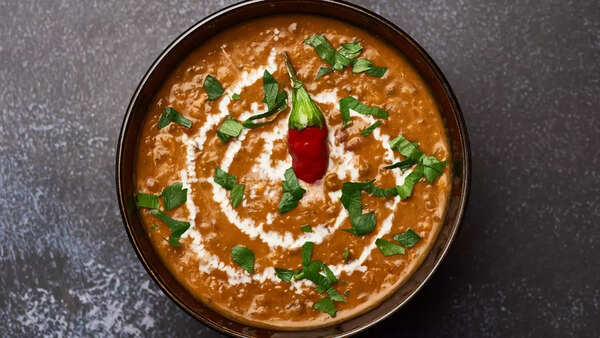 Have you tried Indian cooking techniques? If yes, which one is your favourite?
For me, it's the use of various spices to create a flavour bomb – this is how you guys make each dish so flavourful. I am taking all my experiences from here and will surely try some of the techniques to my cooking back home.
Is there any Indian dish that you would like to master? If yes, which one.
Everything tastes so good and flavourful here! Dosa with the Coriander Chutney for breakfast is an absolute favourite. Dal Bukhara as I mentioned earlier. Also the Indian breads are amazing here, there are so many varieties, it's exploding my mind!
ALSO READ: Winter special: Tips to make thick, creamy Hot chocolate at home without cornflour
Given a chance to eat one Indian dish for a whole lifetime, which dish it would be and why?
Dal Bukhara – let's stick with this dish as I'm absolutely obsessed with the unique flavour! Can eat for breakfast, lunch or dinner… that's why.
Denial of responsibility!
Swift Telecast is an automatic aggregator of the all world's media. In each content, the hyperlink to the primary source is specified. All trademarks belong to their rightful owners, all materials to their authors. If you are the owner of the content and do not want us to publish your materials, please contact us by email –
swifttelecast.com
. The content will be deleted within 24 hours.