Like the 914 that came before it, today's Nice Price or No Dice 924 is a car that has been long looked down upon by Porsche purists. Time may heal all wounds, but a new owner will have to deal with whatever is clogging this car's catalytic converter. Let's see if it's priced right for that significant flaw.
Andy Got a Brand-New Porsche 911 (Made of Legos)
It's been said that good things come in small packages. Yesterday's 1995 Geo Metro was a pretty small package, and with a claimed 50 mpg on the open road, it promised good things for frugality-seeking commuters. Unfortunately, its $4,500 asking price proved a stumbling block to that. A 54 percent No Dice loss ensured the fuel-sipping Metro did not have a happy outcome.
Speaking of happy endings — no, not that kind — is there anything more cathartic than the sort of story where an underdog overcomes seemingly insurmountable disparagement and eventually wins the day? Hans Christian Andersen's 1843 fable, The Ugly Duckling is just such a tale with the eponymous baby bird initially being shunned by all the other animals for its looks, only for all to discover that upon growing up, the awkward duck is actually a beautiful swan.
The story of Porsche's 924 is almost the opposite of that of the Ugly Duckling's parable. When it was first introduced, a number of critics condemned the car, not just for being front-engined and water-cooled, but for being "too pretty to be a Porsche." The design wouldn't gain broad acceptance as a Porsche until it was made more macho — or perhaps "uglified" — with fender flares and a deeper air dam, morphing the model into the 944.
As we all know, the 924 wasn't originally intended to be a Porsche at all. The Stuttgart-based automaker had been commissioned by Volkswagen to engineer and design the car, with VW initially planning to launch it as a range-topping sports car for the upscale Audi brand. That plan fell apart, leaving Porsche with an almost complete design and a sizable gap at the lower end of the company's model range after having dropped the 914 from the line. Opportunity, meet necessity.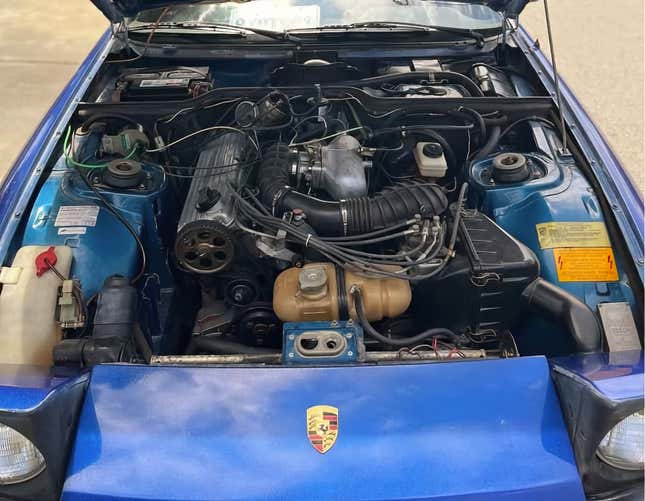 It's safe to say that the original 924 can still be considered a very pretty car. Its lack of love and dearth of support amongst sports car snobs has left few in decent shape, however.
This 1977 Porsche 924 looks to be one of those few. The seller claims that the "paint isn't the best" but the car looks reasonably decent in the pictures and doesn't show any signs of rust or damage in the bodywork. Also a good sign, all the rubber bumper pieces, and the optional rear spoiler appear to be intact.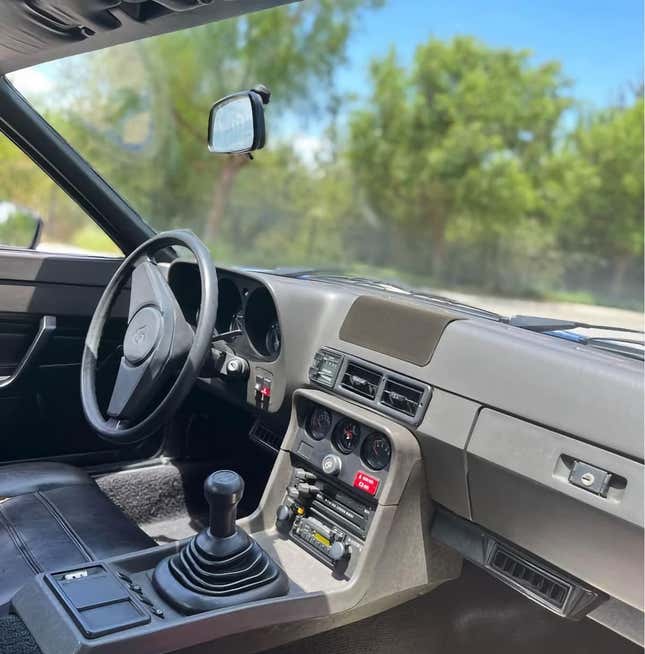 There's more to like in the cabin, as well. The seats, door cards, and headliner all look to be in decent condition, and the dash only suffers from a single crack above the binnacle. A period-correct AM/FM/cassette stereo calls the center stack home.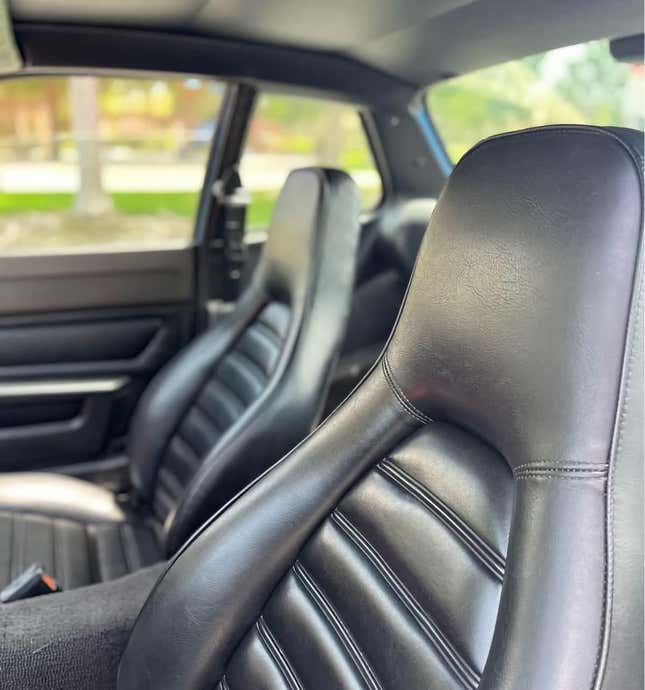 However, things start to go south when we get to the mechanicals. And that's not just because of the car's Audi-sourced 110-horsepower SOHC 2.0-liter four. The ad notes that the engine is down on power and is hard to start, symptoms the seller diagnoses as being the result of a clogged catalytic converter. They claim that a new cat is $120 from Rock Auto, but that's only if the car is dragged out of California. A California-compliant cat is going to cost a lot more and from the looks of it, isn't even available from the Rock. If a buyer lives outside of California (or Colorado, New York, or any other state that follows California's emissions standards) then it's no problem and just add that $120 on the cost of the car and a Saturday spent wrenching the cat into place. For California residents? Yeah, good luck.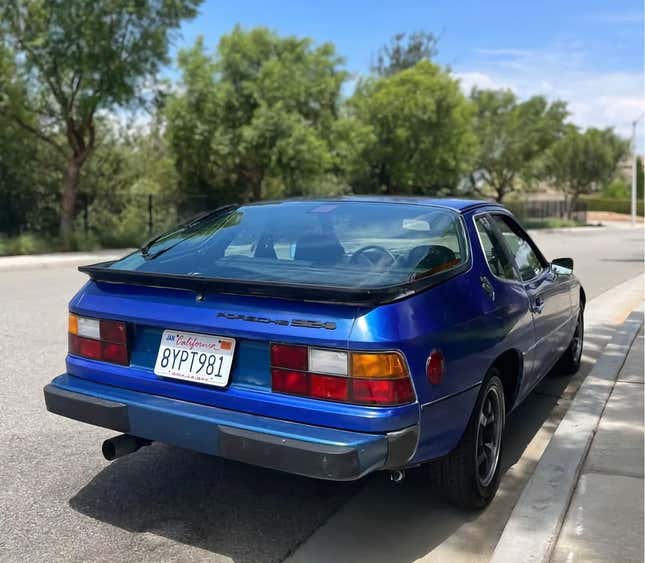 That may be well worth the effort too. Not only does this 924 look in impressively well-kept shape, and come with a good bit of its maintenance history documented, but it also sports just a little over 74,000 miles on the clock and a clean title. The price tag? $6,650.
I'll let you mull that over a bit. Ok, that's enough mulling.
What's your take on this down-on-its-luck 924 and that $6,650 price? Does that seem like a deal even with the mechanical issues? Or, does the supposed need for a cat make this Porsche a dog?
You decide!
Facebook Marketplace out of Fullerton, California, or go here if the ad disappears.
Help me out with NPOND. Hit me up at [email protected] and send me a fixed-price tip. Remember to include your Kinja handle.
Denial of responsibility!
Swift Telecast is an automatic aggregator of the all world's media. In each content, the hyperlink to the primary source is specified. All trademarks belong to their rightful owners, all materials to their authors. If you are the owner of the content and do not want us to publish your materials, please contact us by email –
swifttelecast.com
. The content will be deleted within 24 hours.