Russia-Ukraine war: Kyiv condemns 'propaganda show' as 'voting' begins in occupied areas – live | Ukraine
Referendums are 'propaganda show' – Ukraine official
Mykhailo Podolyak, adviser to the head of the office of Ukraine's president, has tweeted to reiterate Ukraine's position on the "referendums" that have started today under Russian control in occupied Donetsk, Luhansk, Kherson and Zaporizhzhia. He has tweeted:
Today, there is no legal action called a "referendum" in the occupied territories. There is only – 1. Propaganda show for z-conscription. 2. The territory of Ukraine that needs an immediate release.
Key events
Russia's deputy foreign minister Sergei Ryabkov said Moscow was not threatening anybody with nuclear weapons, Russian state media reported.
Ryabkov was also cited as saying that open confrontation with the US and Nato alliance was not in Russia's interests.
A video shows Russian men who have been called up as part of Vladimir Putin's mobilisation being told by an officer that the "games are over".
The officer is heard telling the draftees that they will receive two weeks of training before they are sent to the front.
436 bodies exhumed from mass burial site in Izium, says official
The governor of the Kharkiv region Oleh Synyehubov has said 436 bodies have been exhumed from a mass burial site in the eastern city of Izium.
Some 30 of the bodies bore visible signs of torture in the burial site in Kharkiv, a region mostly held by Russian forces before a Ukrainian counteroffensive this month, Synyehubov told reporters alongside the region's police chief, Volodymyr Tymoshko.
Three more grave sites have been located in areas retaken by Ukrainian forces, he added.
Britain's ambassador to Ukraine Melinda Simmons has condemned the "sham referenda" in areas of Ukraine occupied by Russian troops.
The outcome of these "referendums" in Luhansk, Donetsk, Kherson and Zaporizhzhia provinces on whether to declare independence and join Russia has been "almost certainly already decided", Simmons wrote on Twitter.
She described the polls, which have been widely condemned in the west as illegitimate, as "a media exercise designed to pursue further an illegal invasion by Russia".
Olga Chyzh, an assistant professor in the department of political science at the University of Toronto, writes for us today about how Vladimir Putin needs nothing short of a miracle to avoid a devastating defeat in Ukraine.
Desperate times call for desperate measures and Putin did not disappoint when he announced a partial military mobilisation earlier this week, she writes. At the same time, the self-proclaimed leaders of the occupied Ukrainian territories have rushed to schedule the dates of the sham referendums on whether to join Russia.
If mobilising more troops is key to winning the war, then why has Putin waited this long? Why didn't he declare mobilisation at the first sign that his "three-day war" plan had hit snags? He waited so long that a longtime member of his inner circle, Ramzan Kadyrov, went on the record calling on him to escalate.

Putin has been hesitant because he knows mobilisation is risky. If all goes to plan, mobilisation could help quickly replenish Russian troops in occupied territories and stop Ukrainian advances. In the medium-to-long term, it could significantly increase Russia's capacity for a new successful offensive, and with that, force Ukraine to accept peace on Russia's terms.
Read the full opinion piece here:
Traffic into Finland across its south-eastern border with Russia continues to be busy following President Vladimir Putin's order for a partial military mobilisation.
The Finnish border force has published figures showing the number of Russian citizens entering the country at border crossings on Finland's eastern border.
Six thousand four hundred and 70 Russians arrived in Finland across the land border on Thursday, it said.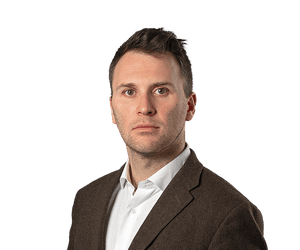 Andrew Roth
China 'reaffirms respect for Ukraine's territorial integrity', says Kuleba
China's foreign minister Wang Yi has told his Ukrainian counterpart Dmytro Kuleba that the "sovereignty and territorial integrity of all countries must be respected".
The meeting between Wang and Kuleba took place on the sidelines of the UN general assembly in New York, and was the first since Russia invaded Ukraine.
Wang was cited by Chinese state media as saying that all efforts conducive to peaceful settlement of the Ukraine crisis must be supported.
The meeting took place as voting in "referendums" began in the Russian-occupied areas of Ukraine – Luhansk, Donetsk, Kherson and Zaporizhzhia provinces.
Wang told Kuleba that the "sovereignty and territorial integrity of all countries must be respected… the legitimate security concerns of all countries must be taken seriously, and all efforts that are conducive to the peaceful settlement of the crisis must be supported," the Chinese foreign ministry said in a statement.
Wang also told his Ukrainian counterpart that "China has always been committed to promoting peace talks, never stands idly by, never adds fuel to the fire and never takes advantage of the situation for self-interests", it said, adding:
China always stands on the side of peace, and will continue to play a constructive role.
Following the meeting, Kuleba wrote on Twitter that Wang "reaffirmed China's respect for Ukraine's sovereignty and territorial integrity".
Wang also restated China's "rejection of the use of force as a means of resolving differences", Kuleba added.
Hello everyone. It's Léonie Chao-Fong here, taking over the live blog from Martin Belam to bring you the latest developments from the Russia-Ukraine war. Feel free to get in touch on Twitter or via email.
Russian forces have forcibly deported between 900,000 and 1.6 million Ukrainians, the US ambassador to the UN's human rights council, Michele Taylor, said.
Speaking to the UN council, Taylor urged a UN-mandated commission to examine "the growing evidence of Russia's filtration operations, forced deportations and disappearances".
She said:
Numerous sources indicate that Russian authorities have interrogated, detained and forcible deported between 900,000 and 1.6 million Ukrainian citizens.
Ukraine and its allies have accused Russian troops of transporting their citizens to "filtration camps" before forcibly relocating them to Russia. The Kremlin has dismissed these allegations as "fantasy".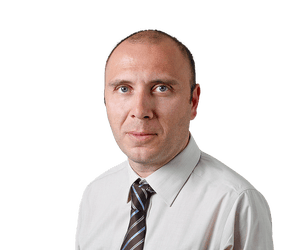 Dan Sabbagh
It would be cynical to see Saudi Arabia's efforts to secure the release of international prisoners held by Russian proxies in Ukraine as an attempt to improve the country's image after the killing of Jamal Khashoggi, its foreign minister has said.
Adel al-Jubeir said on Friday Riyadh had first approached the UK government in April, shortly after Aiden Aslin, a British citizen, and others were captured at Mariupol, and had acted for compassionate reasons, hoping to negotiate their release.
Asked if it was a rare opportunity to repair relations with the west, the minister said:
I think that's a very cynical view. What we saw, what the kingdom's leadership saw, was an opportunity to achieve a humanitarian breakthrough to facilitate the return of these detainees to their families. And that's the motivation.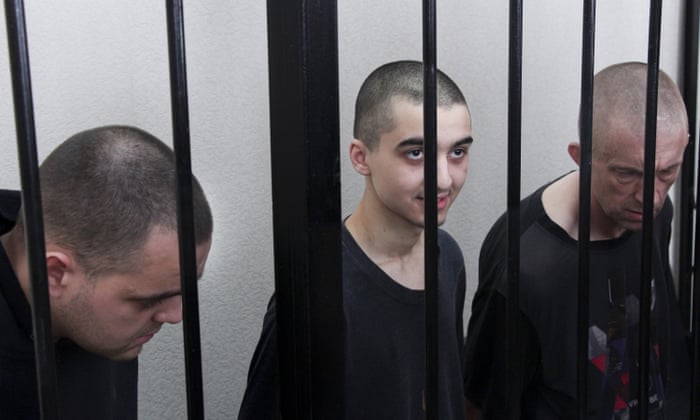 Saudi Arabia, which has sought to take a softer stance on Russia following the outbreak of the war, has previously said Crown Prince Mohammed bin Salman was involved in a major diplomatic effort that also appears to have involved the former Chelsea football club owner and billionaire Roman Abramovich.
One of the five Britons released, Shaun Pinner, recognised Abramovich on the plane flying them out from Russia to Riyadh earlier this week and approached him to ask if he was the former football club owner, according to a report in the Sun.
Another of those released, John Harding, recounted the exchange that followed between the two men. "He went over to him on the plane and asked where he was from and Roman said 'London'.
"Then Shaun said, 'You really look like Roman Abramovich' and he replied, 'That's because I am him, sir'. He couldn't believe it."
Read the full story here:
Summary of the day so far …
Pro-Russian authorities in four regions of occupied Ukraine – Luhansk, Donetsk, Kherson and Zaporizhzhia – have been conducting widely-condemned "referendums" on whether the regions desire to be annexed by the Russian Federation.

Nato has condemned the plans to hold "referendums", describing them as Moscow's "blatant attempts at territorial conquest". The "sham referenda" have no legitimacy, the alliance said. Referenda plans have been widely condemned as illegitimate and a precursor to illegal annexation.

Voting is also taking place for displaced Ukrainian citizens within the territory of Russia.

Mykhailo Podolyak, adviser to the head of the office of Ukraine's president, described the votes as a "propaganda show", saying "there is no legal action called a 'referendum' in the occupied territories."

Ivan Fedorov, Ukraine's elected mayor of Melitopol, has said "participation in a pseudo-referendum is the worst betrayal". Serhai Haidai, Ukraine's governor of Luhansk, said that all those involved in running today's "referendums" will be punished.

The UK's MoD says that "the battle situation remains complex" on the ground, but that "Ukraine is now putting pressure on territory that Russia considers essential to its war aims", with fighting along the Oskil River, and a Ukrainian assault on the town of Lyman, Donetsk, which Russia captured in May.

Russia's ministry of defence has issued a statement to say that people working in key roles in the country's information technology, financial and communications sectors will be exempt from the partial mobilisation announced earlier this week.

Volodymyr Zelenskiy appealed directly to Russians in his address on Thursday evening, calling on them to protest mobilisation, fight back, or run away. Those who did not "are already complicit in all these crimes, murders and torture of Ukrainians. Because you were silent," the Ukrainian president said.

Thousands of men across Russia have been handed draft papers after the mobilisation announcement. Among those called up since Putin's announcement on Wednesday were Russians detained while protesting against the mobilisation, the independent OVD-Info protest monitoring group said.

The Kremlin has dismissed reports of an exodus of Russian men of fighting age as "exaggerated". The Kremlin spokesperson, Dmitry Peskov, also declined to deny Russian media reports that some anti-mobilisation protesters detained on Wednesday night had been given draft papers, saying: "This is not against the law."

Dmitry Peskov, the Kremlin's spokesperson, also denied reports that an undisclosed clause in Putin's mobilisation decree provided for 1 million reservists to be enlisted to fight in Ukraine. "This is a lie," Peskov said in response to a report by Novaya Gazeta.

Estonian prime minister Kaja Kallas told her nation overnight that power blackouts are possible if Russia kicks the Baltic states from the joint power grid.
The Swiss government has condemned what it described as "sham referendums" taking place today in four areas of occupied Ukraine – Luhansk, Donetsk, Zaporizhzhia and Kherson.
Reuters reports that the Swiss government said they were illegal under international law, and that yesterday it summoned the Russian ambassador over the matter.
Here are some images from inside Russia, where people in Volgograd are voting in the "referendum" on whether the self-proclaimed Luhansk People's Republic should be annexed by the Russian Federation.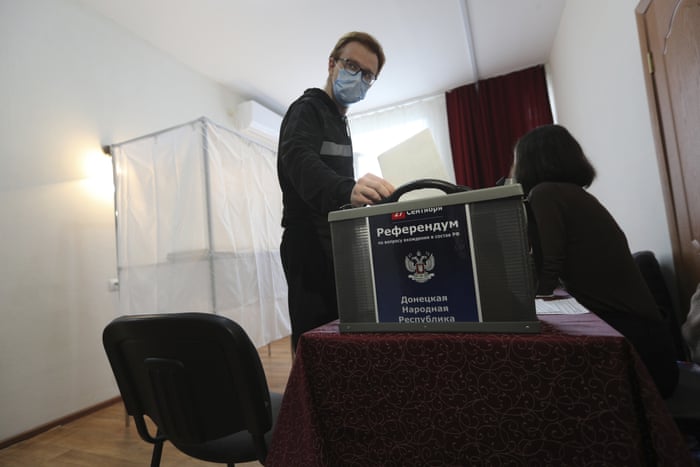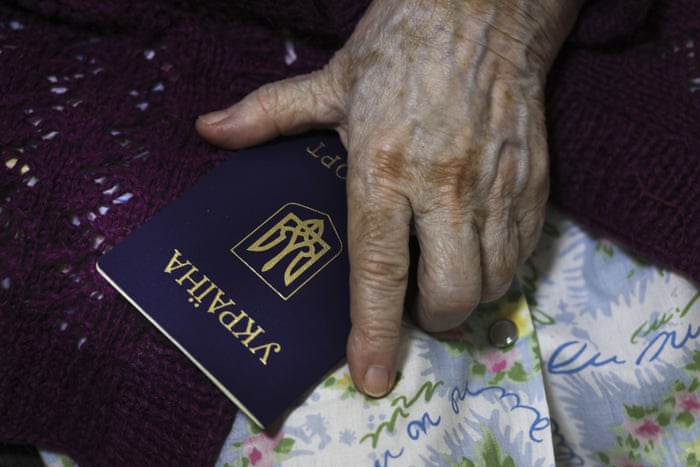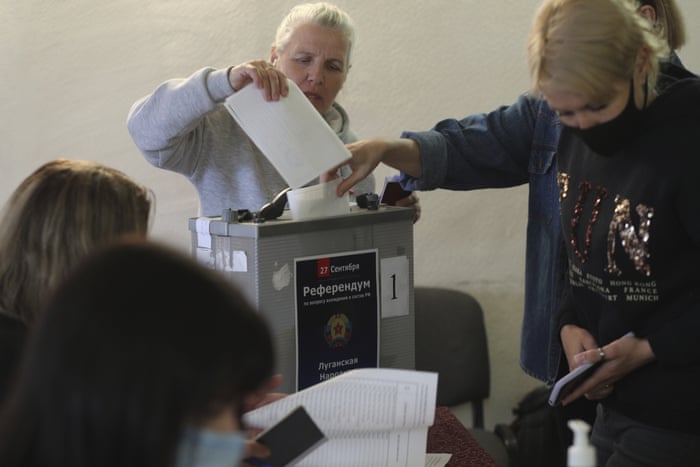 Russia to exempt key IT and communications workers from conscription
Russia's ministry of defence has issued a statement to say that people working in key roles in the country's information technology, financial and communications sectors will be exempt from the partial mobilisation announced earlier this week.
It says:
To ensure the operation of certain hi-tech industries, as well as the financial system of the Russian Federation, it was decided not to recruit citizens with higher education in the relevant specialties and areas of training, working in accredited organisations operating in the field of information technology and involved in the development, implementation, maintenance and operation of solutions in the field of information technology and ensuring the functioning of the information infrastructure.
The statement goes on to list sectors including telecoms and financial services and those working on the technical side of media organisations where people can apply to be exempted from mobilisation.
Ivan Fedorov, Ukraine's elected mayor of Melitopol, has written on Telegram urging residents of the occupied areas of Ukraine not to co-operate with the "referendums" being held by the Russian-imposed authorities in those regions, He writes:
We call on the residents of the occupied territories not to participate in the pseudo-referendum in any way. Participation in it is to support the bloody plan to escalate the war against Ukraine, to voluntarily become part of a closed totalitarian society, to assume part of the responsibility for war crimes, to agree to the mobilisation of men aged 16-55 to replenish the cannon fodder of the Russian Army, to commit a criminal offence
He added, "most importantly, participation in a pseudo-referendum is the worst betrayal", saying:
Don't open the door to agitators. Do not go to the polling stations. Completely ignore the entire election process. Stay as far as possible from Russian military and enemy equipment. Our heroic armed forces of Ukraine will definitely liberate all occupied territories from racism.
Here are a couple of images of the "voting" that is taking place in occupied Luhansk today. The pictures show members of the armed forces of the chiefly unrecognised self-proclaimed Luhansk People's Republic casting their votes at a military unit in Luhansk.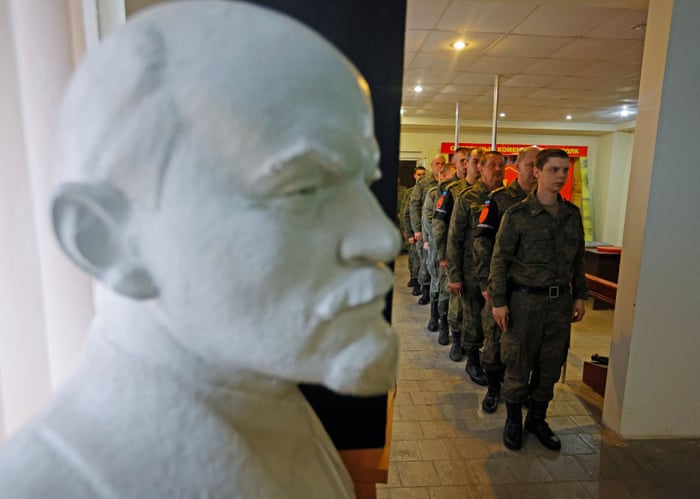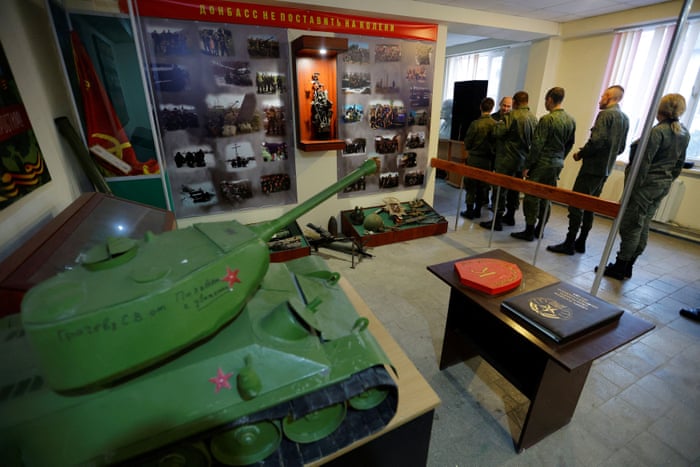 Berlusconi says Putin 'pushed' into Ukraine war
Former Italian premier Silvio Berlusconi appears to have made a sympathetic interjection on the war on behalf of Russian president Vladimir Putin.
Reuters quotes him saying overnight that "Putin was pushed by the Russian people, by his party, by his ministers to invent this 'special operation'," Berlusconi said, using the Russian wording for the war.
Moscow's plan was originally to conquer Kyiv "in a week", replace Ukrainian president Volodymyr Zelenskiy with "a government of decent people" and get out "in another week", he added.
"I haven't even understood why Russian troops spread around Ukraine while in my mind they should have only stuck around Kyiv," Berlusconi insisted.
Denial of responsibility!
Swift Telecast is an automatic aggregator of the all world's media. In each content, the hyperlink to the primary source is specified. All trademarks belong to their rightful owners, all materials to their authors. If you are the owner of the content and do not want us to publish your materials, please contact us by email –
swifttelecast.com
. The content will be deleted within 24 hours.