Victoria Covid update: state to enter five-day lockdown as outbreak linked to Sydney grows | Victoria
Victoria will go into a five-day lockdown from midnight in an effort to contain two growing Covid clusters connected to the larger Sydney outbreak.
Victoria's fifth lockdown starting on Friday will cover the entire state until 11.59pm on Tuesday 20 July. It was announced by the premier, Daniel Andrews, after four people who were in the MCG members' stand at a Geelong-Carlton AFL game on the weekend at the same time as a positive case tested positive.
Another case reported late on Thursday was a close contact of a positive case in the Ariele apartments who is now quarantining.
Andrews said the same rules would apply as in the two-week lockdown in Melbourne in late May and early June.
"If you were authorised to work then, you will be authorised to work now. If you were closed then, you will be closed now. It is detailed, absolute clarity," he said.
Andrews noted the lockdown would be tough for areas of regional Victoria where there are no cases, and indicated those areas could potentially be let out of lockdown earlier than Tuesday.
"The challenge here is they might be happening in other places. We don't know yet and have to have an abundance of caution given how the relevant, given how infectious, given how fast this Delta variant moves."
More than 6,500 people in Victoria were isolating as a result of the two Covid-19 breaches in the state, in what authorities said was a "dynamic" and "very rapidly moving situation".
In addition to the 10 new locally-acquired cases of Covid-19 reported on Thursday, there were four more cases connected to the tier two exposure site at the MCG members' stand.
There were 18 cases in total, and two chains of transmission contact tracers were following in Victoria – one connected to Sydney removalists who delivered furniture to the Ariele apartment building in Maribyrnong and a family of four who tested positive after returning from Sydney.
The former was proving to be "very actively and very aggressively" moving across Victoria, Victoria's Covid response commander Jeroen Weimar said, and contact tracers had now detected a case in the seventh ring of contacts from the removalists.
It had now moved from neighbours in the apartment building, to friends of the neighbours, to the family of those friends, to their primary and secondary close contacts.
It meant more than 1,500 primary close contacts, and over 5,000 secondary close contacts were now isolating, with 75 exposure sites listed in Victoria.
"You can see in the last 72 hours we've burned through seven rings, exceptionally quickly," Weimar said. "This is probably the fastest response we have ever seen to an outbreak that's moving more quickly than we have ever seen in Victoria, or I suspect anywhere else in Australia."
Andrews said he knows Victorians did not want to be going into another lockdown, and although he said he was not "marking" other states, at several points in the press conference he contrasted actions Victoria had taken differently to New South Wales.
"Nothing about this virus is fair. Nothing about the fact that this virus has travelled from Sydney is fair. That's just the reality we face," he said. "These cases started in New South Wales, but I'm determined they will end here. We will put this out."
Earlier on Thursday, Scott Morrison announced the federal government had decided on – and would seek national cabinet support for – a "more simple and streamlined set of financial supports for states and territories" in the event they go into lockdown.
Under the plan, workers who have lost more than 20 hours of work per week will receive payments of $600 per week and those who have lost eight to 20 hours will receive $375 per week for lockdowns, after the first week of lockdown. Payments will be made retrospectively for the first week of lockdown, with no liquid assets test excluding the wealthy from payments.
All Australian residents and those holding eligible work visas aged 17 years or older in commonwealth hotspots are eligible, provided they are not receiving other government payments.
The business support package announced on Tuesday to support NSW during the greater Sydney lockdowns will also be extended nationwide. Under those arrangements, small and medium-sized businesses earning between $75,000 and $50m per year will be able to access between $1,500 and $10,000 a week paid to a maximum of 40% of their NSW payroll payments, providing they make a commitment not to shed staff and can demonstrate a 30% drop in turnover.
Morrison left open the possibility of payments for lockdowns of shorter than one week, as both he and Andrews signalled further negotiations would occur after the Victorian announcement.
Morrison suggested that eligibility from the seven-day mark was "not a formal business rule of the way the payments work".
"And so after seven days, regardless of whether a lockdown goes beyond that, there's the opportunity to make a payment in arrears," he said.
Morrison said the federal government "certainly recognised" that it "wasn't that long ago" Victoria was in lockdown, as the five-day July lockdown follows two weeks in May and June.
But Morrison promised eligibility would not be restricted to those states where shorter lockdowns followed longer ones.
"So, if another state or territory hasn't had a recent lockdown, we wouldn't deny the same sort of support from the start of that lockdown that we would apply to any new lockdown that occurs, whether it's in Victoria or elsewhere."
Andrews said payments were designed to respond to "need" and the need was no less real if a lockdown was shorter than one week, indicating he would press Morrison to extend eligibility.
Andrews said he was confident the commonwealth would agree to at least a pro-rata payment, noting that otherwise an incentive would be created to call a seven-day lockdown instead of five days.
"I would be staggered if the prime minister and the federal treasurer want to look Victorians in the eye and say: 'You were locked down for five days, you weren't locked down for seven and therefore you are not getting anything'. I really don't think they would want to get into that sort of argument."
Andrews noted that, as the federal government's scheme only covers commonwealth hotspots, Victoria will pay for the lockdown payments in regional areas.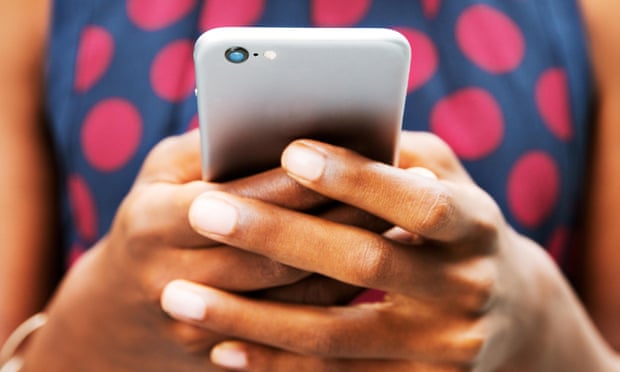 Weimar said the next 24 to 48 hours were critical, and all focus was on finding the primary and secondary contacts at the MCG.
"If you're getting those tier one, tier two text messages … Stop doing what you're doing, come and get tested so we can get that information and get you safe and secure."
Denial of responsibility!
Swift Telecast is an automatic aggregator of the all world's media. In each content, the hyperlink to the primary source is specified. All trademarks belong to their rightful owners, all materials to their authors. If you are the owner of the content and do not want us to publish your materials, please contact us by email –
[email protected]
. The content will be deleted within 24 hours.