'You can make big changes in your laundry': why green cleaning is the future | Let's live clean
When it comes to the products we use to clean our homes and clothes, we all want to do the right thing for the environment. And for most of us, that means using a product that is packaged in the right way – that is, with packaging made from recycled plastic that we can recycle again ourselves. But the reality is that many of the products we use are still packaged in materials that are only partially recycled or not fully recyclable. And how much attention do we pay to the contents of those containers? Until recently, many of us would have had little idea whether they were environmentally friendly or not. But times are changing.
For Ecover, one of the UK's largest producers of eco-friendly cleaning and laundry products, reducing its impact on the environment has been its mission since it was founded in 1979. Initially, it aimed to make products that didn't include phosphates, which at the time were common in household detergents and cleaning agents, and which damage the water ecosystem. Today, Ecover makes its products with plant-based, biodegradable ingredients. For more than 40 years, Ecover has challenged the status quo with innovations such as the production of their "ocean bottle" washing-up liquid – made with 50% recycled plastic waste and 50% plastic waste collected from the sea, waterways and shores of Rio de Janeiro.
But there's more to take into consideration than just the cleaning products we use. How we clean also has an impact. The process of doing laundry can impact the environment from the moment you turn the machine on. Higher temperatures create a higher carbon footprint, while the wrong wash setting can damage clothes, meaning you need to discard or replace them sooner.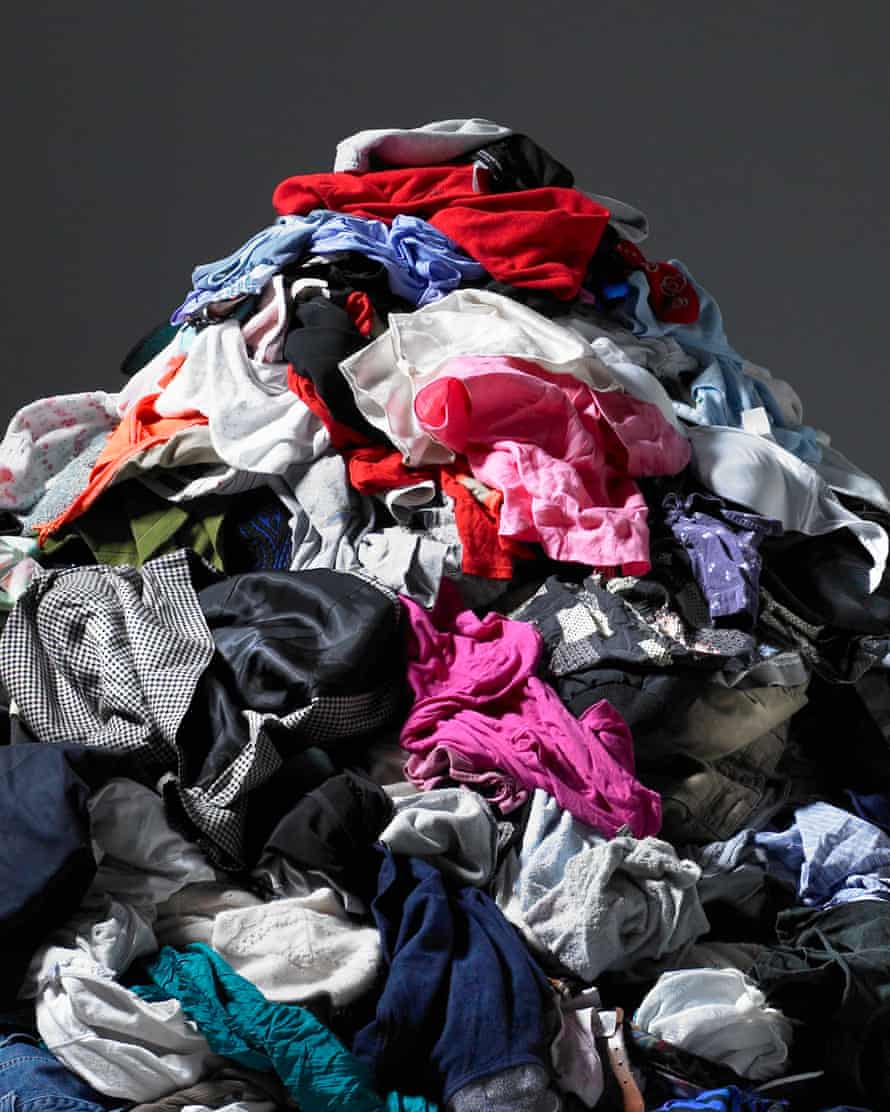 And the more clothes we buy, the more we wash. Throwaway culture is turning our planet into a giant fabric landfill. According to charity Wrap, 1,000 items of clothing are thrown away every 30 seconds in the UK.
Leslie Reichert, from Massachusetts, who made herself a name as a green cleaning coach, says that altering the way you wash your clothes might not seem a big eco move, but for some it could be the perfect place to start. "Changes in the way you do your laundry are easy to implement and make a difference. By using an eco-friendly laundry soap, you can reduce the impact on the environment from the wash and you don't need fabric softener."
Pioneering sustainability and using plant-based, biodegradable ingredients that reduce the impact on waterways or the environment has always been Ecover's aim, and that ethos even came into play when it built its factory in Malle, Belgium, in 1992. It was built using 90% recycled or renewable materials, including reclaimed wooden beams – all part of the company's pledge to work towards the factory's true zero-waste certification, which it achieved in 2020.
Charlotte Snelgrove, senior brand manager at Ecover UK, says: "We're never resting on our laurels, as a business we realise we can always improve on our products and push ourselves to go further in reducing our impact and finding new innovative ways to do this. We see our role in the cleaning category as highlighting environmental issues and trying to lead change by pioneering eco innovation and showing what is possible and hope bigger brands follow."
The world has taken notice, and eco influencers are getting on board. Georgina Wilson-Powell, founder and editor of the sustainable living magazine Pebble, says the brand has been leading the way for many years. "I've always been impressed with Ecover's investment in innovation, both in packaging and detergents, as both can have such a negative impact on our environment. As more and more consumers look for brands that match their growing environmental credentials, it's great to see Ecover build on its years of experience in this area," she says.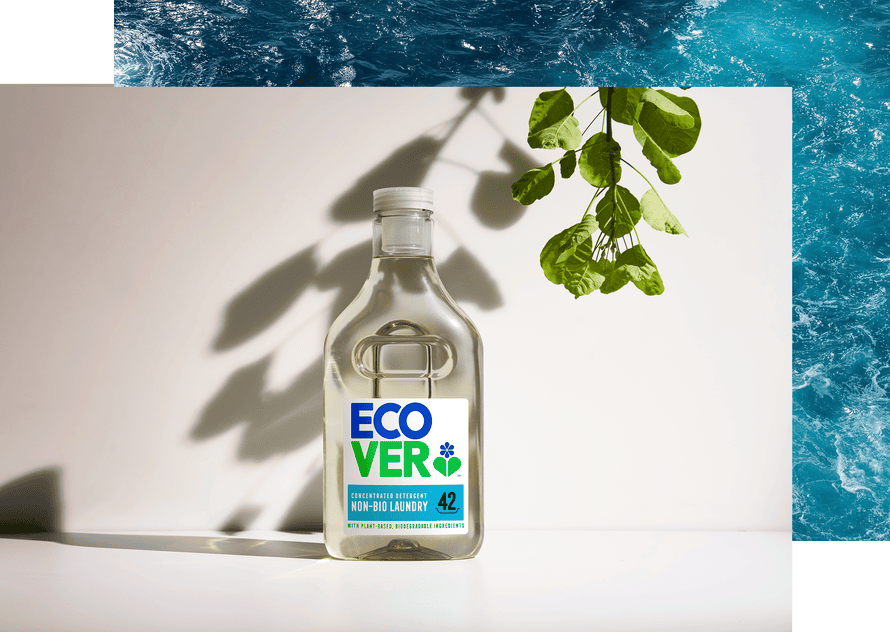 With the launch of its laundry detergent range, Ecover has gone back to basics, looking at its core value of cleaning, and how it impacts the environment. As well as continuing to use biodegradable, plant-based ingredients, Ecover's fabric softeners contain a palm oil-free softening active derived from rapeseed oil and are vegan-friendly. The new Ecover bio detergent includes powerful enzymes that help your clothes last longer by fighting stains and removing bobbling from cotton fibres after multiple washes.
There are active steps consumers can take, too – for instance, shorter wash cycles have been proved to help clothes last longer and shed fewer fibres.
It's a lot to think about when you're just washing your clothes, but it's something the world is waking up to, says Reichert. "Years ago, I was considered an 'outlier' due to my ideas about green cleaning – today, most manufacturers have eco-friendly options for consumers. Even the huge corporations have seen that there is a demand for green products. It's not a movement, it's a tsunami."
Ecover is on a mission to liberate the value of our clothing by challenging the nation to wash wisely, wear longer and waste less. Find out more at ecover.com/laundryagainstlandfill
Denial of responsibility!
Swift Telecast is an automatic aggregator of the all world's media. In each content, the hyperlink to the primary source is specified. All trademarks belong to their rightful owners, all materials to their authors. If you are the owner of the content and do not want us to publish your materials, please contact us by email –
[email protected]
. The content will be deleted within 24 hours.